One.
The hour we spent next to you.
Two.
The number of hands and feet we dabbed onto that pad of blue ink.
Three.
The time on the clock when your little chest stopped rising and falling.
Four.
The number of days I spent in the hospital wondering how I could live the rest of my life without you.
Five.
The number of days separating my birthday from yours.
Six.
You arrived in the sixth month.
Seven.
We brought you home in the seventh month–but not the way we planned.
Eight.
The day of that last appointment, when the doctor said, "Baby's perfect!"
Nine.
My body should have protected you for nine months.
Ten.
We should have met you in the tenth month.
Eleven.
The time on the clock when the doctor said my labor couldn't be stopped.
Twelve.
The hour of your birth.
Fifteen.
The number of hours you fought four your life.
Twenty-one.
The day of your birth. The summer solstice–the longest day of the year.
Twenty-three.
The number of weeks I carried you.
Thirty-five.
The number of months we've lived without you.
Fifty.
The number of milligrams it takes to feel normal without you, if there's even such a thing.
One hundred.
And if I had one hundred more children, I'd miss you just the same.
One thousand.
The number of times I'd still choose you, because you are one in
One million.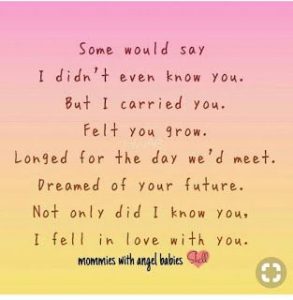 Related articles: Remembering All of the Mothers
More Than Lotion: My Self-Care Journey